Olive Grove
The oil tradition has defined the family since 1960, the date on which the first olive trees were planted in the Bosco Falconeria plot.
Our family has had a tradition of making olive oil since 1960, when the first olive trees were planted in the Bosco Falconeria plot of land. The olive grove now covers an area of 3.5 hectares and the varieties grown are primarily Cerasuola and, in a small part, Nocellara del Belice.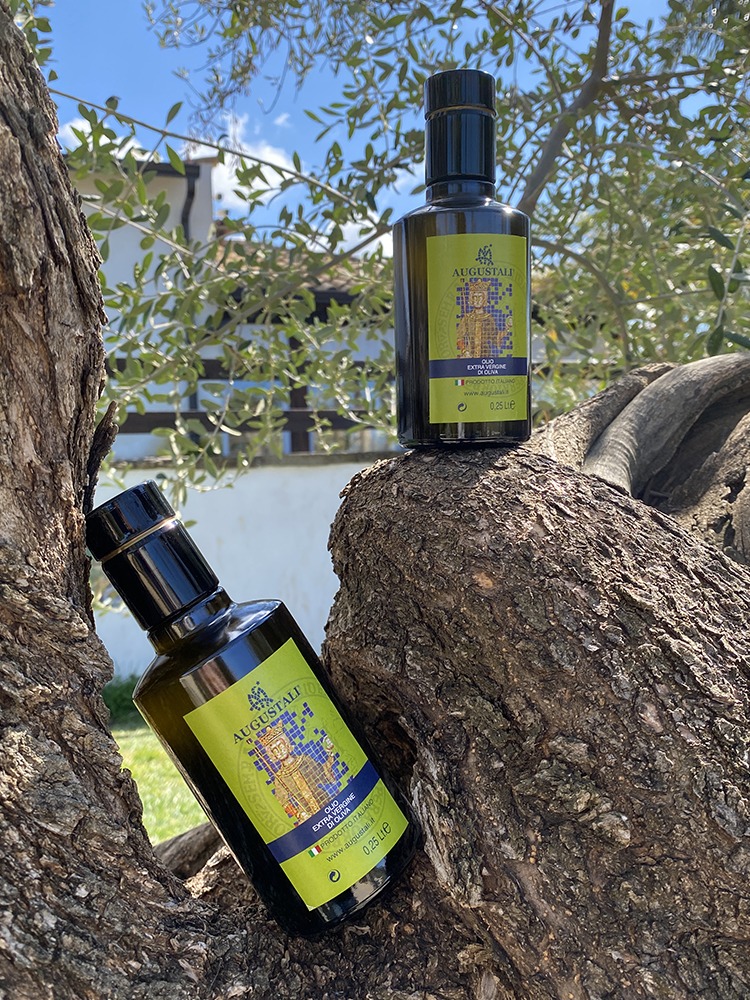 The production area is in Bosco Falconeria, in the heart of the Gulf of Castellammare, which boasts particularly favourable soil and climate conditions for growing olive trees.
We pay great attention to Augustali extra-virgin olive oil in all the production processes: from the olive ripening to the prompt harvesting and milling.
The harvest is done by hand in mid-October. The olives are transported in 20kg aerated crates, stored at a controlled temperature and milled on the same day at the nearby modern oil mill in a continuous cycle.
To maintain its organoleptic qualities, the oil is stored in stainless steel tanks under nitrogen in facilities at a controlled low temperature.
By preserving its outstanding organoleptic characteristics, Augustali oil is pleasantly fruity, fresh on the palate and is known for its authenticity and freshness. It is made from Cerasuola-variety plants (75%) and from Nocellara del Belice-variety plants (25%).
It is perfect for salads, grilled dishes and typical local cuisine.
Our extra-virgin olive oil is available in 0.5l bottles and 5 and 10l aluminium cans.